The 2020-2021 academic year is an inflection point in FAITH Colleges' history. On the one hand, it marks the end of the first twenty years of our school's existence—a closing of the book, as it were. On the other hand, it is the beginning of our school's next chapter, as well as all the chapters that come after.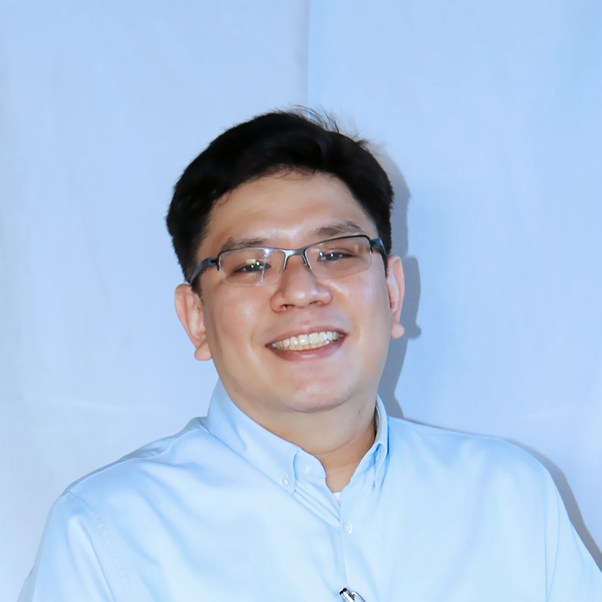 Brian L. Belen, PhD
Editor-in-Chief
A school is many things; at its simplest, however, a school is perhaps best described as a point of view. For FAITH, that point of view has always been: that the proper formation of hearts and minds necessarily entails the seamless integration of technology and the humanities. To say such a thing today is almost obvious, yet FAITH's journey of the past twenty years can be likened to a fight for the right of that point of view to exist.
The fact that we are here today, twenty years on, does not only demonstrate that, indeed, that point of view deserves to be here but that it has value.
It goes without saying that the challenges that face a twenty-year-old school are different from those of one starting out, more so as the world re-emerges from a pandemic. What will education be like in these uncharted waters? What will the professional world be like after having experienced the most significant economic disruption in over a century? What skills will be required to thrive in society in the years ahead? It would be an understatement to say that we are beginning to grasp the changes that lie ahead; we are merely at the beginning of the beginning. In truth, we barely know enough to ask the right questions, which means that we will have to be as fleet-footed and adaptive as ever.
Yet the truth is, change is hard. But it is necessary. We must all understand that what got us "here" will not necessarily get us "there". We must all adapt and expect that things will be neither better or worse necessarily but different.
And we will do this together.
In meeting the challenges that lie ahead, we are fortunate to have the work of the past twenty years to build on. If anything, the school has more resources to work with in service of its point of view twenty years on than it started with. FAITH began as the work of a passionate few, with one building for its campus, and no track record of which to speak. Yet today, we are thousands strong—administration, faculty, students, and alumni together—with an unbelievably beautiful campus, and the reputation of no less than a top-performing school in the Philippines. As stewards of our school's future, we have been given so much, and so all of us tied to this institution are called upon to help it achieve more.
The context may change, but the work will remain the same: to take tin men and shape their minds and hearts—that their minds be bright and their hearts be brave.
May ours always be so as well.
FAITH Colleges' first twenty years drew to a close in the fallout of a volcanic eruption and the onset of a global pandemic; in a sense, our school has seen it all. But this is only partly true. After all, a true Braveheart's ambition always reaches beyond the stars. Hence, by working together as one FAITH community, we can achieve yet more and greater things to show the world and ourselves that, as they say, "they ain't seen nothing yet."
On 01 June 2021, Brian L. Belen, PhD began his term as President of FAITH Colleges. This is an excerpt from Dr. Belen's inaugural message.